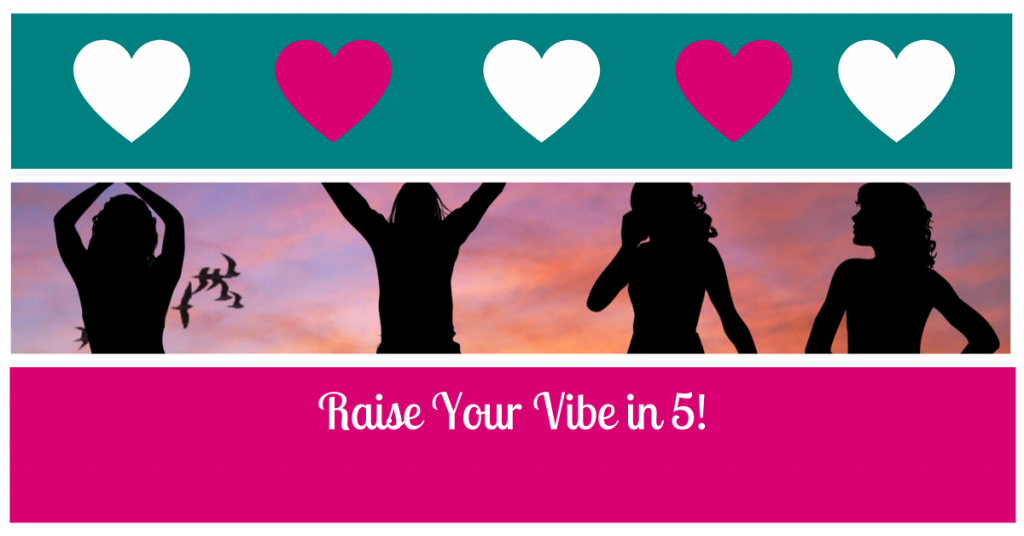 LADIES!!!   Come join me this coming Monday 23rd March 2020 for this FREE online event.
These 5 days include a variety of empowering, energy raising techniques & visualisations for you!
Join me LIVE for 5 Days 23-27th March 09:30 - 10:00 GMT in my Private Group 'The Day I Quit Playing Small'.
In this challenge, you will learn how to:
DE-STRESS and RE-ENERGISE
UPLIFT YOUR POSITIVE ENERGY
RAISE THOSE HAPPY, POSITIVE, SHINY VIBES WITHIN YOU
We ALL need this right now!  It will benefit you and those around you massively Xx
To ensure you get notified of each days live video and receive the replay links, please sign up here my
YES!  I am ready to RAISE MY VIBE! Count me in!
An outline of what is covered in "Raise Your Vibe In 5!"
Day 1
Learn about the energy body.
Discover how to tune in to your energy body and release any blockages.
Learn how to maximise it's potential easily, so that you can raise your energy in easy, effective ways.
Understand the importance of heart centering and how to connect within.
A basic introduction to Energy Tapping to increase your happy vibes.
Day 2
Tuning into your internal motivation and using Energy Tapping and Heart Centering to raise your vibe!
Day 3
Heart Power - connecting to your powerful heart centre to raise your vibe!
Day 4
A powerful, guided visualisation to help you ground, ignite your inner spark, access your power centre and stand in your power as the amazing woman that you are!
Day 5
Use positive affirmations whilst Tapping to go into a state of stillness and gratitude...amplifying your heart connection.
YES!  I am ready to RAISE MY VIBE! Count me in!