Work With Me
Let's raise your vibe...so you can thrive
Healing Unlimited - Monthly Group Membership
Shamanic Healing Meditations & Modern Energy Tapping Group Sessions
Life and business partners Elaine & Neil Cammish have come together to offer support to a community of people from around the world, that share a passion for transformation through energy and spiritual healing.  Combining Shamanic Meditations and Energy Tapping - we guide you back to your heart, to find that space of inner peace.  But we also work on your energy body to raise your vibe, so you can thrive.
Our monthly membership includes:
8 Live Sessions per month via Zoom
Alternating times to cater for all time-zones
Monday Meditation - Weekly Shamanic Healing Meditation
Tapping Thursday - Weekly Energy Tapping Group
Recordings available for all sessions, so you don't miss out
Access to a library of pre-recorded Meditations & specific Energy Tapping video protocols
Monthly Subscription €99 / USD$120
7 Days FREE Access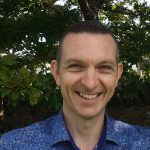 3 Month 1:1 High Vibe Energy Coaching Package
Get ready to unlock your true potential & start living life on your terms!
Imagine for one moment what it would FEEL like to wake up happy, full of joy and a feeling of contentment - knowing that your energetic vibration was in alignment with the best level version of you, that you truly desire to be?  Knowing that your emotional state, freedom, happiness, clients, money, success are just the other side of your energy!  AND, that you have the power to change that!
Does that excite you?
It's available whenever you are ready to receive it!
Let's start planning.  Let's lift your energy, raise your vibe and get you living your life & running your business...on your terms!
Need a Top Up 1:1 Session?
What does your body and mind really need right now?
Connect with me on Social Media